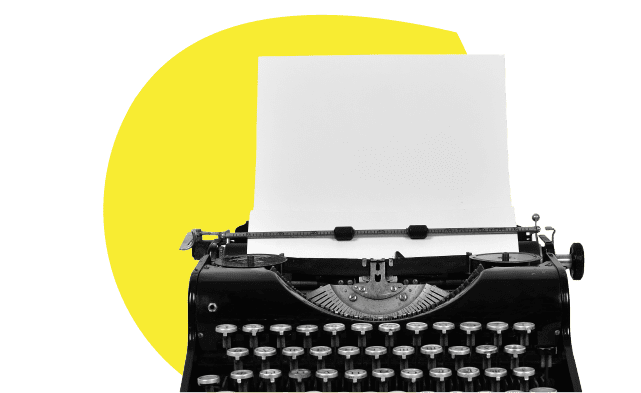 Let's tell you more about us
Welcome to Breadbin Productions, where the art of storytelling takes centre stage. Nestled in vibrant Johannesburg, there is so much to say about us. It is a narrative woven with a passion for crafting captivating visual tales that transcend the ordinary. From the dynamic realm of TVCs to the immersive landscapes of Virtual Production, from the heartbeat of live events to the versatility of digital video collateral. We, at our core, are dedicated to forging stories that not only resonate but also elevate your entire brand experience.
Our footprint spans continents. From the enchanting landscapes of Kenya to the sun-kissed shores of Australia, underscoring our prowess. It's not just a matter of geography; it's a reflection of our commitment to delivering impeccable video production services that bridge cultures and industries.
We have a dedication to excellence that is embodied by our accomplished directors and visionary cameramen.
Each project is a canvas for our team to paint upon, blending passion, finesse, and strategic insight into every frame. The outcome? Video projects that transcend mere visuals, transforming into strategic assets that consistently hit the mark, surpassing expectations with every pixel.
Our narrative begins with Garon Campbell's profound love for all things "film." This love story with cinema led to the inception of Breadbin Productions. The cinematic essence that pulses through each project is a testament to our origins. It is visible in every piece we create. Whether it's the dynamic world of succinct social media clips, the impactful domain of sprawling corporate branding narratives, the captivating sphere of television commercials, or even the evocative realm of short films.
In a digital landscape flooded with content, we stand as storytellers who rise above the noise. If you know anything about us, it is that we encapsulate our commitment to breathing life into brands. It's not just narration, it's the harmonisation of emotions and experiences, leaving our mark on audiences.
We invite you to become part of our narrative journey. Join us and let's create a script about something extraordinary together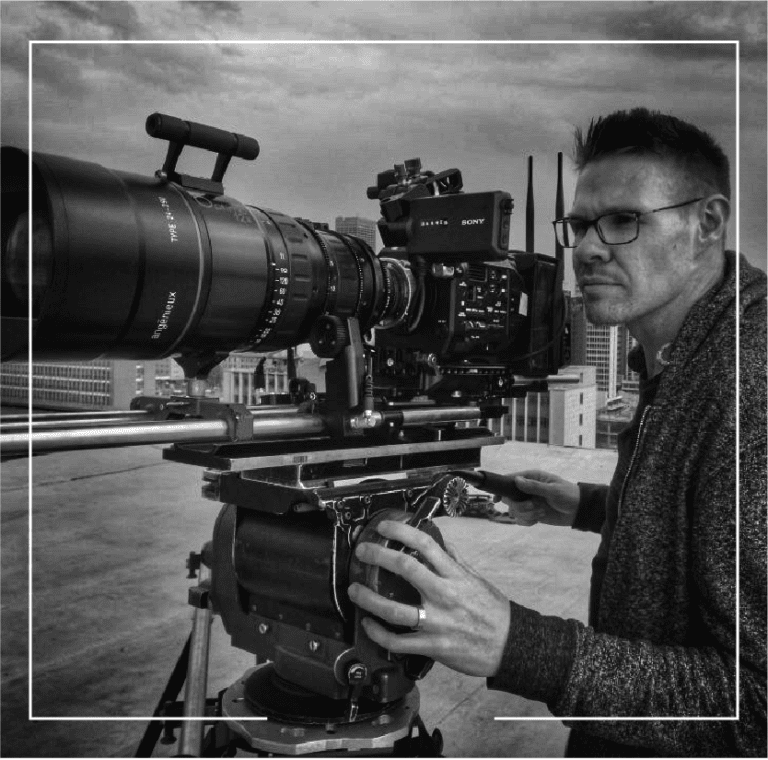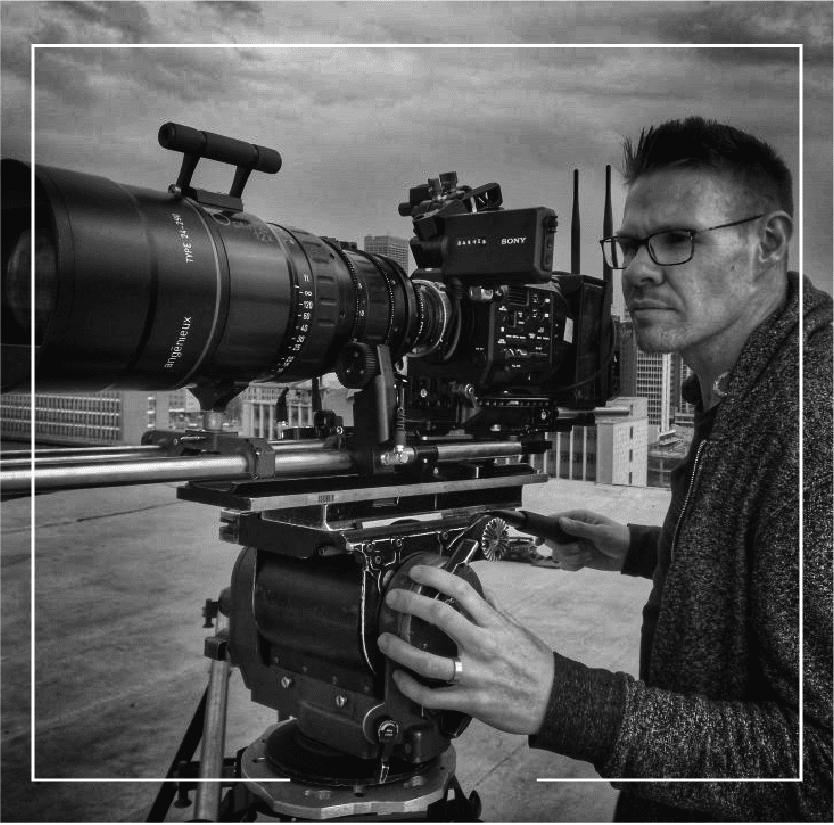 "Looking at the world from someone else's point of view is my drive to getting up in the morning. Each time that camera looks out at the world I'm in your shoes looking through your eyes at your business. In doing so I'm understanding a whole new dimension to life every single day."
There's plenty more to know about us
Breadbin Productions is a group of skilled professionals, each contributing their distinct expertise and unwavering support to the world of creative content.
At the helm is our visionary MD / Director, an intuitive artist who breathes life into projects, translating scripts into captivating motion and inspiring all encountered.
Our Creative Director excels in inventive problem-solving, from award-winning video campaigns to immersive virtual production. No video production is complete without an editor. Our natural storyteller, breathing life into diverse narratives, whether grand-scale video campaigns or projects of boundless potential, always leaving a lasting impact. Motion Graphics adds dynamic pace to our content, continually evolving to enhance brand narratives with innovative visuals.
Heading Production is a hands-on virtuoso who thrives on spontaneous solutions. Armed with adaptability and a touch of eccentricity, this team member maximises skills to conquer challenges, infusing each project with a unique blend of resourcefulness and enthusiasm.
Breadbin Productions unites with a network of proficient freelancers, including DOPs, sound engineers, and support staff. This collaborative approach ensures flexibility and top-tier results for every project, all executed with a commitment to excellence. This is what is so unique about us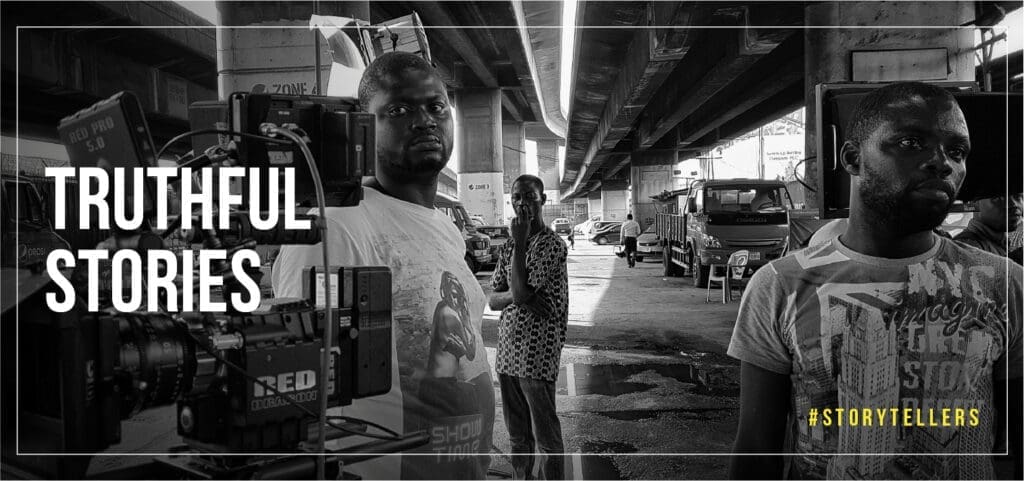 Don't just take our word for it
Breadbin continues to deliver beyond expectation every single time. Their beautifully crafted videos bring all our campaigns to life in the most spectacular way.
Events are fast-paced and no one gets that more than Breadbin - constantly providing a top-notch service with incredible turnaround. We have used BB for our video production and event AV work for 8 years and would recommend them without hesitation.
Breadbin has helped us take our production game to the next level. The Unreal Engine services they provide have expanded a variety of opportunities for us. Constantly pushing boundaries with exciting and ground-breaking content.